Peckham Literary Festival 2012
Monday 19th - Sunday 25th November 2012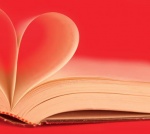 This will be our sixth annual festival! A week of FREE events showcasing, amongst other things, some of Peckham's most exciting talent. All events are free, but please RSVP to review@btconnect.com to reserve your space.

131 Bellenden Rd, SE15 and

Persepolis, 28-30 Peckham High St, SE15
EVENTS
Food Writing at Persepolis

Monday 19th November - 7pm at Persepolis
It's all about new food writing at Persepolis. Not only is the wonderful Ms. Marmite Lover, aka Kerstin Rodgers, our guest shop assistant for the day, from 7pm she will be talking about her supper clubs and signing copies of her Supper Club recipe book.

And because we are nice like that, we will be dishing up some nibbles and bubbles to boot.

Links:
http://marmitelover.blogspot.co.uk/" http://marmitelover.blogspot.co.uk/
Call 0207 639 8007 to book or email PeckhamLitFest@live.co.uk
-------------------------------------------------------------------------------------------------------------------------------------------------------------------------------
An Evening of Short Stories
On Tuesday 20th November 7-9PM at Review
We will have:
Benjamin Wood, Nikesh Shukla, Will Wiles, Jim Bob and Peckham's own Sam Mead. They will read short stories and you will listen. Lovely.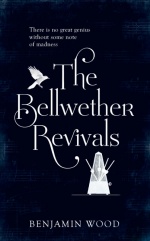 Benjamin Wood was born in 1981 and grew up in northwest England. He holds an MFA in Creative Writing from the University of British Columbia, Canada, for which he received a Commonwealth Scholarship. His debut novel The Bellwether Revivals (Simon & Schuster, 2012) was longlisted for the Desmond Elliot Prize and selected for the Barnes & Noble Discover Great New Writers Program. He is currently working on his second novel, and teaches creative writing at Birkbeck, University of London.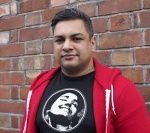 Nikesh Shukla is the author of the Costa First Novel Award-shortlisted novel, 'Coconut Unlimited' and the Channel 4 Comedy Lab 'Kabadasses'. He also co-authored a book about the riots for Random House/The Bodley Head with Kieran Yates called 'Generation Vexed'. His writing has featured on BBC2, Radio 4, Esquire, The Sunday Times and The Guardian. He has been artist in residence for South Bank Centre. He has performed at Royal Festival Hall, Book Club Boutique, Soho Theatre, The Big Chill and Latitude. He likes Spider-man comics. A lot.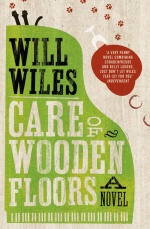 Will Wiles, 34, was born in India and currently lives in London. Care of Wooden Floors is his first novel, written longhand, on the tube, while commuting to ICON, the architecture and design magazine. He recently stepped down as Deputy Editor of ICON in order to write full-time.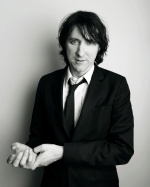 Jim Bob - yes it's that Jim Bob from Carter the Unstoppable Sex Machine.He also writes beautifully. Storage Stories (Ten Forty Books) his debut novel, has been described as a darkly comic rollercoaster ride full of thrills, spills and warm sick on the back of the neck. Goodnight Jim Bob – On the Road With Carter the Unstoppable Sex Machine (Cherry Red Books) is an autobiographical account of what life is really like on tour with a successful indie pop band. Driving Jarvis Ham (The Friday Project) is a brilliantly witty story of unconventional, unwavering, and regularly exasperating friendship. Jarvis Ham's oldest (and only) friend reflects on his life with Jarvis – infatuations, questionable hairstyles, home-made charity singles, reality TV auditions, paedophile alerts at the local swimming baths – he wonders what it would have been like if they had never met. A novel for anyone who has ever found themself looking across at a childhood friend, and wondering why they still know them.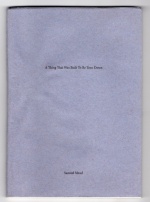 Sam Mead is a writer, artist and musician living in Peckham, 'A Thing that was Built to be Torn Down' is his first collection of short stories. He is currently working on his second book
RSVP to review@btconnect.com to reserve your space
--------------------------------------------------------------------------------------------------------------------------------------------------
Song Sheets Performance by Amber Ablett
On Wednesday 21st November 7-9PM at Review
Song sheets Performance is an event marking the end of a collaborative project by artist, Amber Ablett. The event will take the form of a group performance of developed texts and an informal discussion about the project with the artist and participants. Working with members of the public to rework the lyrics of their most personal songs in order to describe their attachment to it, the project has explored the limitations and contrarieties of language and at the individual interpretation of words.

The audience will be invited to recite these new texts together as part of the performance in attempt to better understand the participant's relationship to the songs. All audience members are also invited to bring along copies of the lyrics to a song that holds a strong importance to them.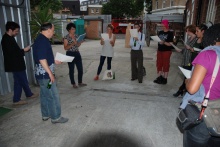 RSVP to review@btconnect.com to reserve your space
And meanwhile, at Persepolis:
Songs by Jake Wilson inspired by the journals, letters and biographies of Scott's Antartic expedition

The evening will be led by local songwriter and musician Jake Wilson, who has just released an album celebrating the lives of the six explorers. He will be reading from literature and letters about the great voyage – and of course singing to us. He may be on for some time.
As usual the samovar will be on, and there will be nibbles. Starts at 7.30pm.
Links:
Call 0207 639 8007 to book or email PeckhamLitFest@live.co.uk
--------------------------------------------------------------------------------------------------------------------------------------------------
Poets Take On Books
On Thursday 22nd November at Review at 7pm and then moving up to The Montpelier Pub 43 Choumert Rd, SE15 4AR, at 8pm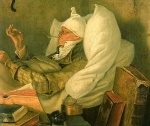 Readings by the Poetry Society's Southwark Stanza & friends. Read your favorite poem in the bookshop and then read your OWN poetry in the pub (because you'll need a drink)!

To sign up with Stanza for Open Mic
email southwarkpoetrystanza@yahoogroups.co.uk
--------------------------------------------------------------------------------------------------------------------------------------------------
A Night of Blame - guilt in fiction and non-fiction
On Friday 23rd November at Review 7-9pm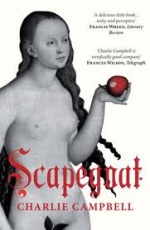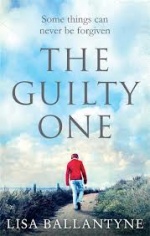 Charlie and Lisa will be talking about blame and guilt and how they wrote their books.
Scapegoat:The world may have come a long way since the days when a goat was saddled with society's sins and driven into the wilderness, but is our need to find some thing or person to pin the blame on really any more advanced today? From the Bible to the modern economy, from medieval witch-burning to today's tabloid press, Scapegoat is a brilliantly relevant look at social history that uncovers countless stories of obsession, mania and persecution from the highest echelons of society to the lowliest outcast.
Charlie Campbell is a literary agent and captain of the Authors' Cricket Club, whose original members included P G Wodehouse and Arthur Conan Doyle. He was previously Deputy Editor at the Literary Review, where he ran the Bad Sex in Fiction Prize among other things. He currently lives in London.
The Guilty One: A little boy is found dead in a children's playground. Daniel Hunter has spent years defending lost causes as a solicitor in London. But his life changes when he is introduced to Sebastian, an eleven-year-old accused of murdering an innocent young boy.
As he plunges into the muddy depths of Sebastian's troubled home life, Daniel thinks back to his own childhood in foster care – and to Minnie, the woman whose love saved him, until she, too, betrayed him so badly that he cut her out of his life.
But what crime did Minnie commit that made Daniel disregard her for fifteen years? And will Daniel's identification with a child on trial for murder make him question everything he ever believed in?

Lisa Ballantyne was born in Armadale, West Lothian, Scotland and was educated at Armadale Academy and University of St Andrews where she studied English Literature. She spent most of her twenties in China, working in international development, education and latterly for small English and Chinese magazines. She speaks Mandarin. She returned to the UK in 2002, to work in higher education, most recently for University of Glasgow. She lives in Glasgow. THE GUILTY ONE has sold in 28 countries around the world, and has just won the Richard and Judy Book Club Vote. Joyce Carol Oates has said of THE GUILTY ONE 'Lisa Ballantyne has written a first novel that is both moving and suspenseful; richly detailed, yet with the eerie simplicity of a parable', and in the Guardian John O'Connell said of it, 'If this isn't this year's BEFORE I GO TO SLEEP, I'll eat my laptop.'
RSVP to review@btconnect.com to reserve your space
-------------------------------------------------------------------------------------------------------------------------------------------------------------------------------
WHAT IS A GOOD DEATH?
On Saturday 24th November at Review 7-9pm
Here's a paradox. The inhabitants of Western nations in the early twenty-first century have unparalleled access to developments which might, at first glance, appear to make a good death available to many more people. Western biomedicine can deploy drugs and techniques to prolong life, to mitigate the effects of violent trauma and chronic illness, and to ameliorate much physical pain. An entire professional sector exists to arrange funeral rites and the respectful, hygienic treatment of the dead body. Western states have evolved a legal framework to facilitate the (relatively) smooth transfer of possessions, rights and responsibilities from the dead to the living. And Western citizens have never been more free, indeed more encouraged, to discuss their personal feelings around death, dying and grief. Yet much of what is said expresses a Larkin-esque dissatisfaction with the treatment – particularly the medical treatment – of the dying and the dead, a sense of alienation, loneliness and fear untempered by any kind of consolation in this world or any other.

We need, as Russell Hoban wrote, to make friends again with death. Richard Barnett and Peter Hobbs will try to do just that, by discussing the strange story of modern death. How did we get here? And what can we do about it? They'll also be inviting members of the audience to make their own contributions and suggestions for what a good modern death should be like.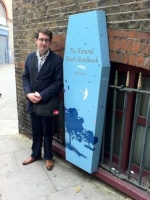 Richard Barnett studied medicine in London before becoming a historian. After taking a PhD at UCL, he has taught the history of science, medicine and evolutionary theory at the universities of London and Cambridge. His first book, Medical London: City of Diseases, City of Cures (2008) was a Book of the Week on BBC Radio 4, and he is working on a book about unconscious minds before Freud. He wrote a chapter on the history of modern death for the new fifth edition of the Natural Death Handbook (2012), and he has produced public engagement projects in many media - most recently the Sick City Project (sickcityproject.wordpress.com). He is currently a Wellcome Trust Engagement Fellow, and an Honorary Research Fellow in the Department of Science & Technology Studies, UCL.

Peter Hobbs grew up in Cornwall and Yorkshire, and lives in London. His debut novel, The Short Day Dying, was published by Faber in 2005. It was shortlisted for the Whitbread First Novel Award, the John Llewellyn Rhys Prize and won a Betty Trask Prize. It was also shortlisted for the 2007 International IMPAC Dublin Literary Award. A collection of stories, I Could Ride All Day In My Cool Blue Train, was published in 2006. Earlier this year he published In the Orchard, the Swallows to much critical acclaim.
http://www.faber.co.uk/catalog/author/peter-hobbs
RSVP to review@btconnect.com to reserve your space
-------------------------------------------------------------------------------------------------------------------------------------------------------------------------------
Come and Help Alexis Deacon Build a Giant in our Basement! (Children's event, though adults welcome)
On Sunday 25th November anytime from 1-3pm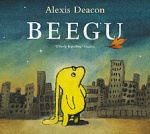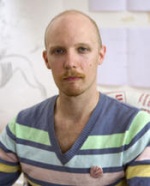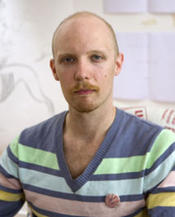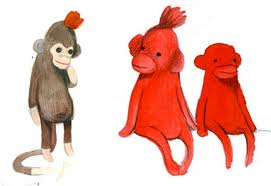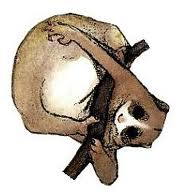 Come and join in, do some drawing and help Alexis to make something incredible in the basement of Review. An art afternoon, with a very brilliant man.
Alexis Deacon is a writer and illustrator of children's books. His first book, Slow Loris, was published in 2002 and was shortlisted for the Blue Peter Book Award. His second, Beegu, was shortlisted for the Kate Greenaway Medal in 2004. His books have twice been selected for The New York Times Best Illustrated Children's Books Award. In 2008 he was chosen by Booktrust as one of the ten best new illustrators of the last decade. And he lives in Peckham.
RSVP to review@btconnect.com to reserve your space
-------------------------------------------------------------------------------------------------------------------------------------------------------------------------------
Festivals