Posted 13:13, 11 April 2019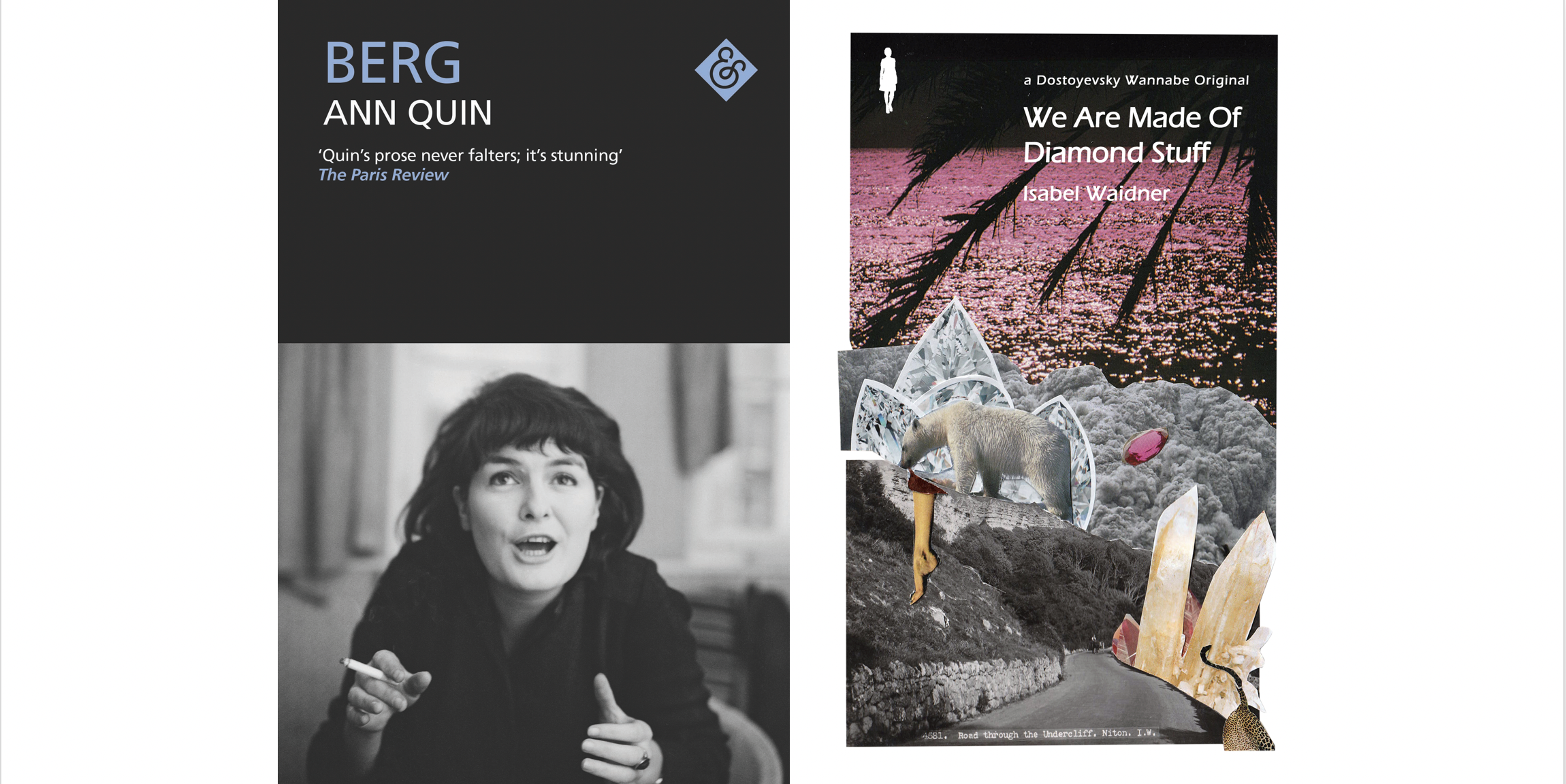 Join us for an evening of conversation between Jennifer Hodgson and Isabel Waidner where they will discuss the recent releases of Ann Quin's Berg (2019, And Other Stories) and Waidner's We Are Made Of Diamond Stuff (2019, Dostoyevsky Wannabe). Other topics might include British avant-garde literature, seaside town settings in novels, Reeboks, and the intersections of biography, autobiography and fiction in contemporary writing. Yeep!
Jennifer Hodgson is a writer, editor and critic. She edited The Unmapped Country, a collection of the 'lost' short stories and fragments by the radical 1960s writer, Ann Quin. She is currently working on EXPERIENCE. a book about Quin's life.
Isabel Waidner is a writer and critical theorist. Their books include We Are Made Of Diamond Stuff, Gaudy Bauble (2017) and Liberating the Canon: An Anthology of Innovative Literature (ed., 2018), published by Dostoyevsky Wannabe. Waidner is the co-curator of the event series Queers Read This at the Institute for Contemporary Art (with Richard Porter), and a lecturer at University of Roehampton, London.
I'm incredibly happy this is happening so book your tickets now!
As always they cost £5 and include a glass of wine and £4 off purchases made on the night.