Peckham Literary Festival 2013
25th November- 1st December
Welcome to our seventh annual literary festival! This year we're trying something a bit new - in order to support the artists who kindly give up their time to come to the festivals, and encourage everyone to buy books, we're selling tickets at £3 each which can be redeemed against a book bought on the night. Please follow the link at the bottom of each event to buy tickets.
Monday 25th November 7pm at Review
In conversation with Roger Clarke, author of A Natural History of Ghosts - 500 Years of Hunting for Proof
A natural history of the supernatural from Roger Clarke, lifelong investigator into England's creepiest real-life ghost stories.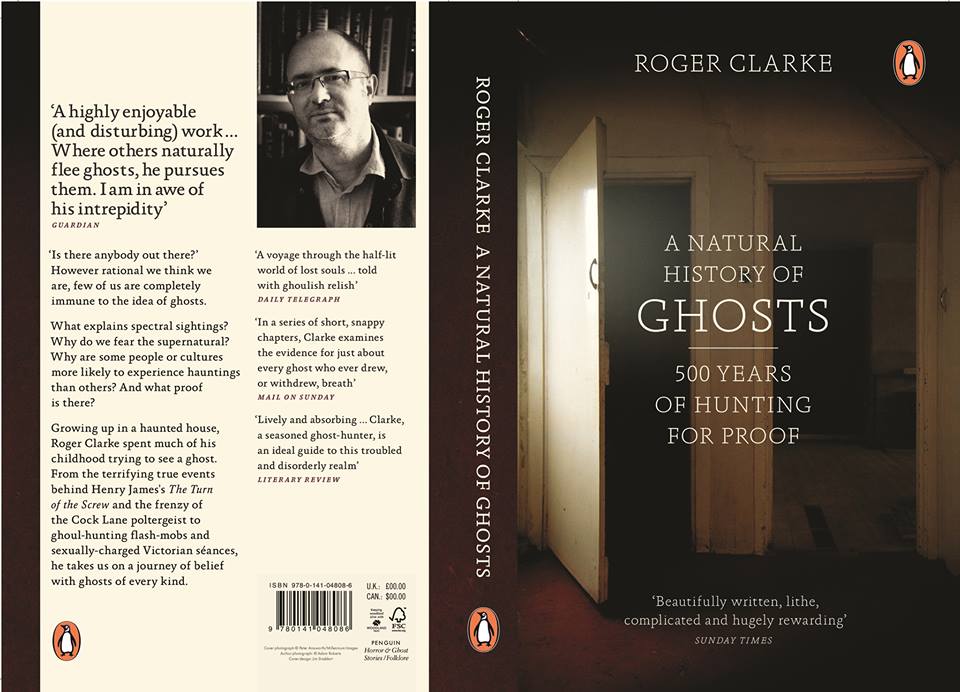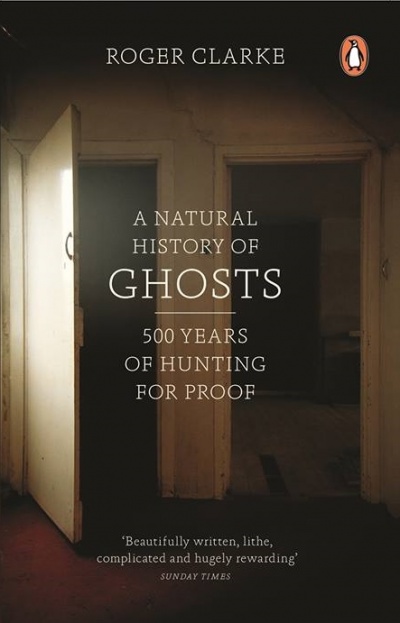 'Is there anybody out there?' No matter how rationally we order our lives, few of us are completely immune to the suggestion of the uncanny and the fear of the dark. The subject of whether ghosts exist has fascinated some of the finest minds in history and it remains a subject of overwhelming interest today. Evie Wyld will be talking to Roger about his extremely interesting book.
This is the first comprehensive, authoritative and readable history of the evolution of the ghost in the west, examining as every good natural history should, the behaviour of the subject in its preferred environment: the stories we tell each other. What explains sightings of ghosts? Why do they fascinate us? What exactly did the haunted see? What did they believe? And what proof is there?
Taking us through the key hauntings that have obsessed the world from the poltergeist of Cock Lane through the true events that inspired The Turn of the Screw and the dark events of Borley Rectory right up to the present day, Roger Clarke unfolds a story of class conflict, charlatans and true believers. His surprising castlist ranges from Samuel Johnson to John Wesley, and from Harry Houdini to Adolf Hitler. Inspired by a childhood spent in two haunted houses, Roger Clarke has spent much of his life trying to see a ghost. Written as grippingly as the best ghost fiction, A Natural History of Ghosts takes us on an unforgettable hunt through the most haunted places of the last five hundred years and our longing to believe.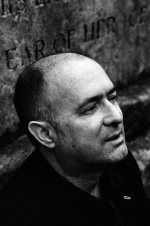 Raised in a haunted house, Roger Clarke is best known as a film-writer for the Independent newspaper and more recently Sight & Sound. He was the youngest person ever to join the Society for Psychical Research in the 1980s and was getting his ghost stories published by the The Pan & Fontana series of horror books aged only 15, when Roald Dahl asked his agent to take him on as a client. A published poet, his libretto for The Man with the Footsoles of Wind was performed at the Almeida Theatre in London in 1993. This is the book he always wanted to write.
Tuesday 26th November 7pm at Review
Martin Bannister reads from his debut novel, A Map of Nowhere.
A deeply troubling book in all the right ways. What's more, it's set in Camberwell.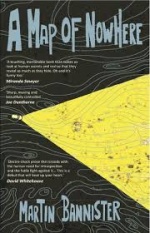 David Price always wished life would blow up in his face. And then it did. Sarah came his way, followed by Pete, a psychiatric outpatient. His mother died. His gallery dropped him. Now he spends his time worrying about Sarah's eating habits, visiting her sick sister and working as Pete's carer.
When Pete's odd behavior leaves David fearing for his own safety, he is shocked to discover that Sarah knows the reason why but will not disclose it. What is about to happen will change everything.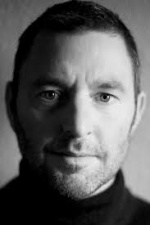 Martin Bannister was born in Wigan. He studied painting but moved over to writing fiction after completing the MA in creative writing at UEA. He has taught creative writing in Wandsworth Prison and graffiti to teenagers who have been excluded from mainstream education. His debut novel A Map of Nowhere was written after a period of employment as a support worker for people with mental health problems. He is currently working on a collection of short stories.
Buya ticket here: www.eventbrite.com/event/8873680417
Wednesday 27th November 7pm at Review
An evening of the best spoken word in London, by Chimene Suleyman, curator of Kid, I Wrote Back.
Chimene will be performing a number of her spoken word pieces - she really is brilliant.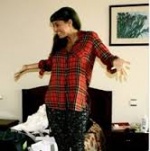 Chimene Suleyman is a writer from London. She has represented the UK in Rome, at the International Biennale, 2011 for poetry. She currently has work in coastal anthology "Connecting Nothing With Something". She collects photos of Canary Wharf.
Here she is with a brilliant piece about Page 3.
For tickets, click here: www.eventbrite.com/event/9064507185
Thursday 28th November 7pm at Review
Love, London and Strangeness with Liars' League & Arachne Press

Three books, three stories, and six authors and actors come together to introduce you to new worlds hiding in the everyday. From a movie monster convention in Berlin to a "riotous assembly" on Peckham Rye, via the twin heartbreaks of love and the Olympics, professional actors breathe life into short fiction from Arachne Press's three acclaimed anthologies of Liars' League stories. After the readings, there will be an informal Q&A with the writers, performers and editors about what makes a short story sing, and what publishers and live events look for in fiction.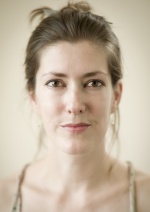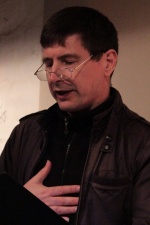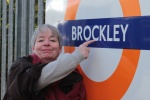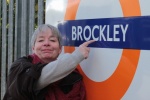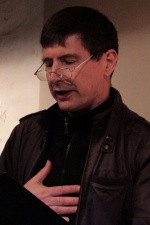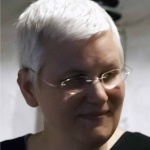 With work from Katy Darby, Rosalind Stopps, Alan Graham, Cherry Potts, and David Bausor
Read and performed by Nicky Diss, Rhik Samadder, and Alistair Lock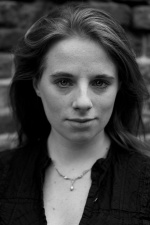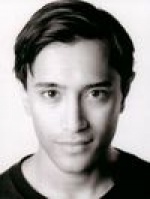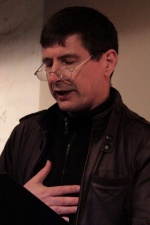 Book your ticket here www.eventbrite.com/event/8851321541
Friday 29th November 7pm at Review
An evening with Bernardine Evaristo!
Bernardine will be reading from her most recent book Mr Loverman and answering your many many questions.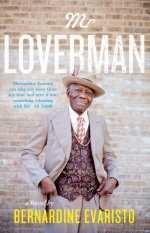 Barrington Jedidiah Walker is seventy-four and leads a double life. Born and bred in Antigua, he's lived in Hackney since the sixties. A flamboyant, wise-cracking local character with a dapper taste in retro suits and a fondness for quoting Shakespeare, Barrington is a husband, father and grandfather – but he is also secretly homosexual, lovers with his great childhood friend, Morris. His deeply religious and disappointed wife, Carmel, thinks he sleeps with other women. When their marriage goes into meltdown, Barrington wants to divorce Carmel and live with Morris, but after a lifetime of fear and deception, will he manage to break away?
Mr Loverman is a ground-breaking exploration of Britain's older Caribbean community which explodes cultural myths and fallacies and shows the extent of what can happen when people fear the consequences of being true to themselves.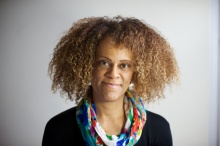 Award winning author Bernardine Evaristo grew up in Woolwich. She has published seven books of fiction and verse fiction, two of which have been recently been adapted into BBC Radio 4 dramas. Her new novel, Mr Loverman, is the comi-tragic tale of a 74 year old gay Caribbean London man and his deeply religious wife. Bernardine's awards include the Orange Youth Panel Award, EMMA Best Book, Big Red Read, NESTA Fellowship and the Arts Council Writers Award. She is a Fellow of the Royal Society of Literature and the Royal Society of Arts, and she was made an MBE in 2009. www.bevaristo.com
Praise for Mr Loverman:
Mr Loverman is hilarious, poignant, clever, controversial and courageous in equal measure. Loved, loved, loved it!'
-- Dawn French
'This riproaring, full-bodied riff on sex, secrecy and family is Bernardine Evaristo's seventh book. If you don't yet know her work, you should – she says things about modern Britain that no one else does' -- Guardian
'A brilliant study of great characters in modern London. As such - as Mr Barrington Walker Esq himself might have acknowledged - it is very clever indeed.' --
Independent on Sunday
'Evaristo has a lot going on in this unusual urban romance, but beneath her careful study of race and sexuality is a beautiful love story. Not many writers could have two old men having sexual intercourse in a bedsit to a soundtrack of Shabba Ranks's Mr Loverman and save it from bad taste, much less make it sublime. But the hero of this book, and his canny creator, make everything taste just fine' -- Telegraph
'I'm a fan of Evaristo, who can take any story from any time and give it a new or unexpected shape, turn it into something vibrating with life, always with a great deal of witty fun and mischief.'
Ali Smith -- The Scotsman
Book your ticket here www.eventbrite.com/event/8851987533
Also on Friday 29th November at 6.45 pm at The Montpelier, 43 Choumert Road, London, SE15 4AR
The Poetry Society's SOUTHWARK STANZA invites you to a colourful mix of POETRY & MUSIC on the subject of tippling, bars, rendezvous in hotel foyers....
Hosted by The Montpelier

tel: 020 7635 9483
Saturday 30th November 4-5pm Review
PLEASE NOTE:THIS EVENT HAS BEEN CANCELLED.
We hope to get Mr Bingo to Peckham before Christmas to sign some books - more info to follow.
Mr Bingo brings his Hate Mail to Peckham for a one off special signing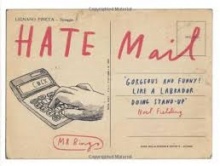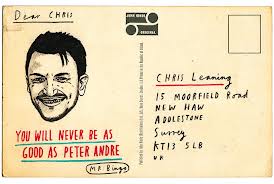 Last year Mr Bingo's event was so popular that he's agreed to come and do another little signing. Perfect Christmas presents, he'll be personalising them with extra insults. For the uninitiated this is how Mr Bingo describes Hate Mail;
The Project
I love post and I'm worried that people don't get enough 'fun' post these days.
Especially postcards.
So I had an idea. It's very simple.
You send me forty quid (plus postage) and I'll send you a vintage postcard with a
drawing and an offensive message on it. (that's why it's called 'Hate mail').
So you get an original signed drawing, the postman gets a laugh and the world
gets a little bit happier
Hate Mail the book is a collection of these very funny and beautifully drawn works of art. Come and get your own.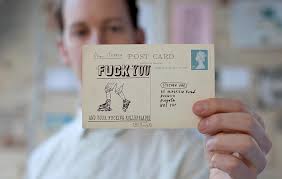 Mr Bingo is explained best by looking at his website www.mr-bingo.org.uk/index.php
When you buy a ticket a book will be reserved for you. www.eventbrite.com/event/9064729851
We look forward to seeing you there!
THE MONTPELIER
43 Choumert Road, London, SE15 4AR
tel: 020 7635 9483 e-mail: info@themontpelier.net FacebookTHE MONTPELIER
43 Choumert Road, London, SE15 4AR
tel: 020 7635 9483 e-mail: info@themontpelier.net Facebook
Festivals