Posted 18:18, 2 February 2014
The Night Guest by Fiona McFarlane Hb. £14.99 published by Hodder & Stoughton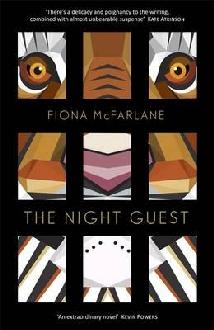 We really love this book.
"There's a delicacy and poignancy to the writing combined with almost unbearable suspense." - Kate Atkinson
"A sensitive exploration of the workings of time and memory, by turns joyful and sad, and sustained throughout by clear and delicate prose." Read the full review by Rachel Hore in The Independent here...
www.independent.co.uk/arts-entertainment/books/reviews/book-review-the-night-guest-by-fiona-mcfarlane-9052185.html