Posted 18:56, 22 October 2015
Pond by Claire-Louise Bennett, Fitzcarraldo Editions, pb. £10.99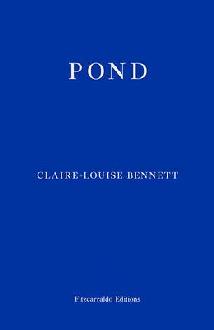 Originally published by Irish outfit Tramp Press, this volume of prose is a wonderous thing.
Pond is not a novel, it's not a collection of short stories. What it is is a rare thing becasue it is unlike anything else. It uses words in surprising and new and exciting and intoxicating ways. It is a thing of beauty.
This exquisite performance by Claire-Louise Bennett will garner prize after prize. And it will cause a bit of a stir because no one will know quite where to put it. How exciting!
My super hot tip for 2016.
- R
"profoundly original, though not eccentric, sharp and tender, funny and deeply enganging. A very new sort of writing. Bennett pushes the boundaries of the short story out into new territory: part prose fiction, part stream of consciousness, often truly poetry and always an acute, satisfying, delicate, honest meditation on both the joys and frustrations of a life fully lived in solitude." - Sara Maitland