Posted 00:00, 10 March 2011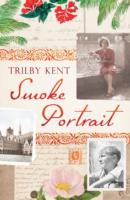 A finely tuned and accomplished work giving authentic voice to her characters and this complex "between the wars" period of history. A story about the nature of love and the desire to belong. An exploration of deception and shame, individual and collective, set against the backdrop of creeping National Socialism in Europe and the decay of the British Empire in Ceylon.
Trilby Kent is studying for a PhD in Creative Writing at the University of Exeter. She lives in London. And judging by this novel she is destined for great things!
To be published 10th March 2011 £12.99