Posted 14:25, 8 November 2017
Standout first novels of 2017. Questions of identity.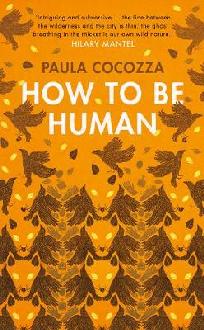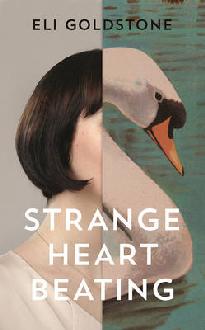 How To Be Human, Paula Cocozza, April 2017, Cornerstone, Hb. £12.99
A story of obsession and delusion, longing and belonging, the domestic and the wild, in short that which makes us human. "Intriguing and subversive...the line between the wilderness and the city is thin; the ghost breathing in the thicket is our own wild nature." So sayeth Hilary Mantel on the cover (so like her to squeeze in a ghostie reference!). In this interview with Mary Cate Smith in the Irish Times Cocozza indicates that loneliness, isolation and "social brokenness" are central to the novel. Mary's life is in disarray and her desperation to make a connection with nature via the handsome fox that visits her garden offers real insight into our desire to forge meaningful relationships. And in the absence of a husband, why not with a fox?
Sympathy, Olivia Sudjic, May 2017, Pushkin, Hb. £14.99
Sympathy is also about obsession and delusion, longing and belonging, "social brokenness" and the desperate desire to forge meaningful relationships. Alice's interaction with the world is predominantly through social media. The novel asks how is it possible to gain understanding of experiences that are not our own (sympathy) by accessing the experiences of others via the carefully curated "self" displayed on social media. Alice finds some answers and some real connection by living with her sick grandmother and confronts the illusion of identity when she inserts herself into the actuall life of Mizuko via her Instagram. This all sounds deadly serious, and it is, but it is also very funny and sharp. In this interview with Kate Loftus O"Brien in Vice Sudjic compares buying a smart phone to a Faustian pact "There's this trade off between privacy and convenience". The novel's epigraph is a line from Alice Through the Looking Glass, in which Alice tells the Red Queen, "I wouldn't mind being a pawn, if only I might join in".
Strange Heart Beating, Eli Goldstone, May 2017, Granta, Pb. £12.99
A poignanst story of loss and grief. At the same time it is acutely funny with a wonderful cover image! Seb is a strangely emasculated art historian whose wife Leda, an artist of Latvian heritage, is killed by a swan in the local (Hampstead) boating lake. Queue riffs on Leda and the Swan, Zeuss, eggs and fecundity. After finding a stack of old lettters to his wife from an unknown (to him) man from Leda's life in Latvia Seb begins to question just who his wife was and sets out for her homeland to discover the 'truth'. That is, to know things about Leda that she had not wanted him to know, to undo the transformation that she had effected upon herself. Seb questions the intimacy that had existed between them and confronts the unknowability of 'the other' amongst bad teeth, wild boars, snarling dogs and the hairy woodsmen of the Latvian forest. Goldstone's writing is beautiful and at times electric. Here's an interview with her in The Guardian.