Posted 19:10, 25 January 2015
Please join us to celebrate the paperback launch of Tim Finch's excellent political satire the House of Journalists. Formerly the director of Communications at the Refugee Council and chair of the annual festival, Refugee Week. Before that he was a BBC journalist and is the founding chair of Counterpoint Arts,which promotes refugee and migrants in the arts.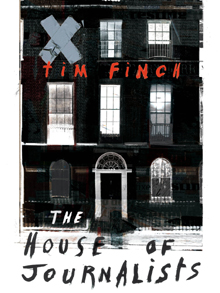 The House of Journalists, a 'black-hued satire about asylum seekers' has been described by the Metro as 'savagely funny'. I'm reading it at the moment and happen to agree.
We hope you can join us from 7 - 9 at the bookshop. Please let us know if you plan on coming by emailing us on review@btconnect.com