Posted 00:00, 3 December 2011
Saturday 3rd December
With a Never-to-be-Repeated-recession-Busting-OFFER!!!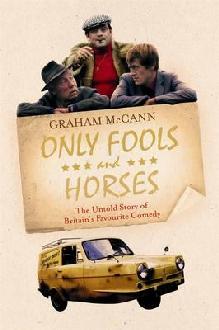 Buy one copy of "Only Fools and Horses: The Untold Story of Britain's Favourite Comedy" and get a SECOND copy at EXACTLY the same price!! Don't be a plonker and look a gift horse in the mouth - get yourself down to EAST STREET MARKET for 11am or here to the bookshop for 12 noon.
Written by acclaimed bigrapher Graham McCann and published by Canongate to coincide with the show's 30th anniversary, this is an affectionate tribute to the creator of the show, John Sullivan, who died earlier this year. Love it or hate it, you've got to give it credit - over 24.3 million people tuned into the final episode, the largest ever recorded audience for a sitcom - one third of the entire British population.
Spot the yellow Trotter van, it's sure to be a laugh - and I really am doing a proper special offer of £5 off. Lovely Jubbly!!!