Posted 22:05, 27 April 2017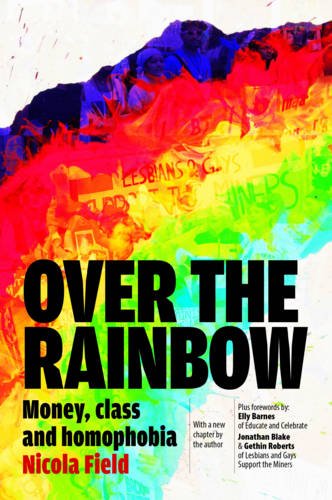 First published in 1995, Nicola Field's Over the Rainbowconfronts the political contradictions in the LGBT+ movement and contains one of the earliest first-hand accounts from the frontlines of Lesbians and Gays Support the Miners, featured in the hit film Pride. Written at a time when LGBT+ people enjoyed increased visibility but faced continued discrimination and assault from conservative governments, Over the Rainbow sets an agenda for resistance rooted in class politics and shatters the myth of a unified LGBT+ 'community'. Including fresh material, this expanded edition considers the impact of Prideand the challenges ahead for LGBT+ activism in the 21st century.
Nicola Field, an original member of LGSM, is a London-based writer, artist and activist. She has written for Diva, Socialist Review and Ambit; exhibited at the V&A and the British Film Institute; and spoken on political platforms internationally.
'A classic' Sally Campbell, editor ofSocialist Review
'…a long-awaited analysis of the intersections of sexual and gender identity with class, as well as giving a superb immanent critique of the mainstream LGBT movement…' Gregory Esteven, editor of Monthly Review
'Unparalleled' Leo Zeilig, author of Eddie the Kid
'We all have a couple of key books in our lives that have really made us sit up and think. This was one of mine.'
Peter Dwyer, co-author of African Struggles Today
As always tickets cost £5 and include a glass of wine and £4 off purchases on the night.