Posted 11:33, 8 October 2017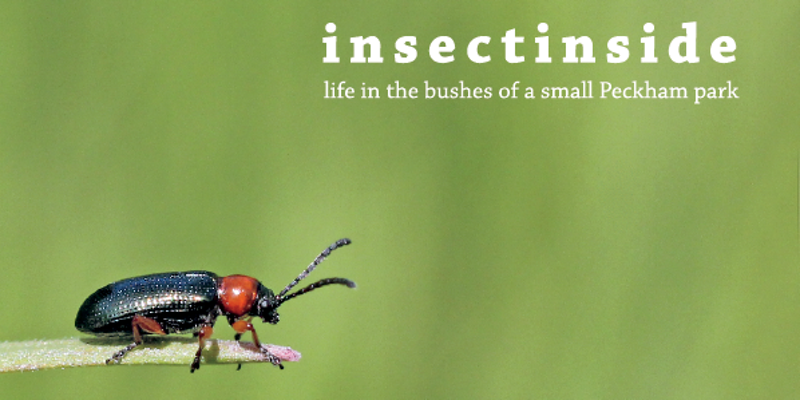 Warwick Gardens is an ordinary park in Peckham, south east London. It's not a nature reserve and has nothing special to warrant it as such. But, after 6 years of photographing the insects, Penny Metal has unearthed some delights: regional rarities, species new to the country, and some astounding-looking insects, whether it be jewel wasps, camouflaged weevils, or thick-headed flies.
Peckham is being tidied up, revamped and rebranded. This book is a portrait of the insects who live in Warwick Gardens, a story of life in the bushes. Written with a wry look at the gentrification of Peckham through the compound eyes of our tiny neighbours, it reveals the comings and goings, the politics, the celebrations of birth, death and survival.
Join us in the garden at Review Bookshop to celebrate the launch of this very special book, there will refreshments and a talk as well as a guided walk round Warwick Gardens so you can see for yourself all it's earthly delights.
This event is free but we'd love it if you could register here