Posted 13:29, 1 January 2016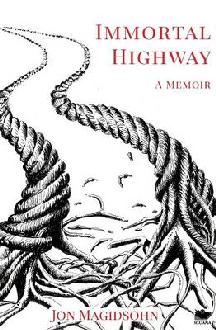 Join us on 14th January 7-9pm to celebrate the launch of Jon Magidsohn's memoir, Immortal Highway.
Jon has been featured in The Guradian, The Bangalore Mirror, Hippocampus Magazine, Mojave River Review, Full Grown People and has written about fatherhood for Today's Parent, dadzclub.com and The Good Men Project.
Just three months after his wife's death to breast cancer Jon packs up his infant son, Myles, and they set off on a six week "healing tour" through Canada and the United States. Part travel book, part love story, Immortal Highway explores the nature of love, family, and grief in incredible times.
Jon and his family live in London where Jon received an MA in Creative Nonfiction from City University. jonmagidsohn.com