Posted 10:09, 5 April 2018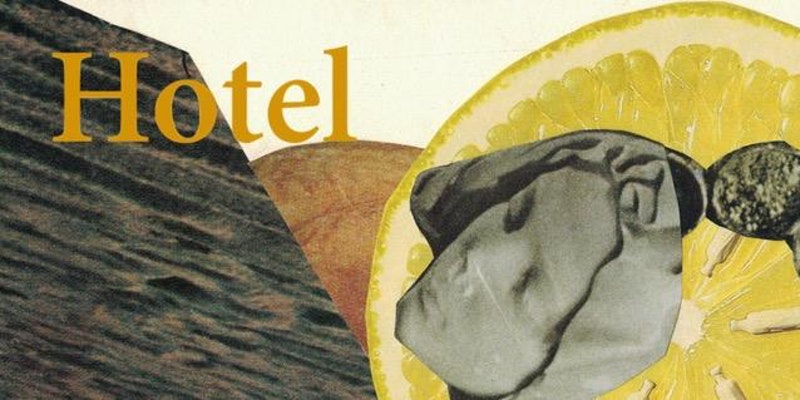 Join us for the launch of Hotel magazine's fourth issue with an evening of poetry readings at Review Bookshop
There will be readings from Hotel #4 contributors Vala Thorodds, Livia Franchini, Serena Braida, Oliver Goldstein, and a guest reading from Laura Elliott, with more to be announced over the coming week.
Hotel is a magazine for new approaches to fiction, non-fiction and poetry. It features work from established authors and emerging talent and aims to provide a space for experimental reflection on literature's role as "art" and cultural mediator.
Hotel publishes two printed issues each year and curates an archive of work online at
partisanhotel.co.uk
As always tickets cost £5 and include a glass of
wine and £4 off purchases made on the night.



Notes on the Readers:

Laura Elliott is a poet and library worker in London. Her work has been published in a number of magazines and anthologies, including The White Review,Poetry London, Blackbox Manifold, & Clinic IV. She co-edits the poetry publishing experiment para·text with Angus Sinclair (@paratextual -paratext.co.uk).

Vala Thorodds is an Iceland-born poet and publisher. She is founding director of the independent literary press Partus, managing editor of Sine Wave Peak, and co-editor of the poetry journal Pain.

Livia Franchini is a writer and literary translator from Tuscany, Italy. Her work has been featured in The Quietus, 3AM: Magazine, Nuovi Argomenti, The White Review and La Errante, among others. Notable readings include Global City at the Southbank Centre, The European Poetry Festival, Standon Calling and The Shuffle at the Poetry Café. Livia holds an MA in Creative Writing from Royal Holloway, where she graduated in 2013 as runner-up for the Margaret Hewson Prize, and is currently completing a funded PhD on experimental women's writing at Goldsmiths. There, she curates the award-winning live literature series 'Lit Live' on behalf of the Goldsmiths Writers' Centre. Her new English translation of Natalia Ginzburg's The Road to the City is supported by the Italian Cultural Institute and forthcoming with Twins Editions in 2017. In 2016 she co-founded CORDA, a journal about friendship in the time of new borders. She lives in London, and is currently working on her first novel. Livia is represented by Zoe Ross at United Agents

Serena Braida is a poet, writer, vocalist and voice practitioner writing both in Italian and English. Her work has appeared in Nuovi Argomenti, CORDA magazine, Birkbeck blogs and others, and is featured in literary nonfiction anthology Quello che hai amato (UTET 2015). Performances have included Goldsmiths LitLive, the Royal Albert Hall's Elgar Room and the Umbria Jazz Festival.

Oliver Goldstein is a writer based in Cambridge. His work mainly concerns poetry of the long nineteenth century and boxing.
As always tickets cost £5 and include a glass of wine and £4 off purchases made on the night. Book your tickets here