Posted 13:33, 1 December 2015
On Friday 18th our Christmas will be made very merry indeed! Join us at 18.30 to hear a reading from the incredible Deborah Levy.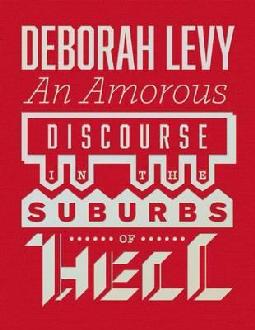 Deborah Levy writes fiction, plays and poetry. Her work has been staged by the Royal Shakespeare Company, and she is the author of highly praised books including The Unloved, Swallowing Geography, and Beautiful Mutants. Her novel Swimming Home was shortlisted for the 2012 Man Booker Prize, 2012 Specsavers National Book Awards, and the 2013 Jewish Quarterly Wingate Prize. Her recent short story collection Black Vodka, was broadcast on BBC Radio 4. Things I Don't Want to Know is the title of Levy's sparkling response to George Orwell's essay Why I Wtite, an autobiographical essay on writing, gender politics and philosophy.
She will be reading from her epic poem An Amorous Discourse in the Suburbs of Hell, which was inspired by William Blake's vision of angels in Peckham Rye.
Published by And Other Stories it is "a loves song between an angel and an accountant: think Patti Smith and Philip Larkin duet, with Laurel and Hardy as backing band."
"A crazily beautiful, astonishing, original work of art." - Joanna Kavenna