Posted 00:00, 9 April 2011
Saturday April 9th 3pm - 5pm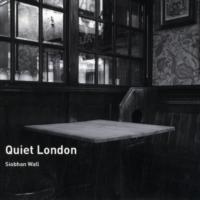 Author Siobhan Wall will travel to Peckham to sign copies of her book Quiet London. It is a lovely guide to quiet places to meet, drink, eat, swim, rest, shop, sleep or read. Interesting and attractive places (such as here at REVIEW!) where people don't have to strain to hear each other speak.
"London has become a very noisy city. This book will become 'the bible' for those thousands of people who are seeking some escape from the noise." John Stewart, chair of the UK Noise Association.
"This book seeks out areas of quiet, from parks to bookshops, cafes and restaurants - places that are worth visiting in themselves. Beautifully produced and illustrated, it is also a very practical book, ideal for anyone thinking of coming to London." Nigel Rodgers, Chair of Pipedown, the campaign against piped music in public places.
Siobhan is a writer and artist who has worked as a senior lecturer, teaching photography, cultural studies, video production and fine art for over ten years at universities in London and Oxford. Her paintings have been included in joint shows at the Whitechapel Art Gallery and the ICA, and she has two works in the permanent collection of women's art at New Hall, Cambridge. In June 2011 her figurative drawings will be included in 'Precious', a joint show with artist Paula Rego in collaboration with the New Hall Art Collection, Murray Edwards College, Cambridge. So definitely no shortage of things to chat about with her!
Published by Frances Lincoln
on April 7th 2011 at £9.99 paperback.