Posted 14:58, 28 June 2017
We are totally thrilled to be one of the destination bookshops for Irish writer Donal Ryan's UK tour as part of Independent Booksellers Week. At each event location he is partnered with another writer and here he will be in conversation with Camberwell local Simon Wroe.
Donal Ryan will be reading from his third novel recently into paperback, All We Shall Know, which John Burnside in his review in The Guardian says "establishes Ryan beyond dispute as one of the finest writers working in Ireland today".
His first novel, The Spinning Heart, won the Guardian First Book Award, the EU Prize for Literature (Ireland), and Book of the Year at the Irish Book Awards. His second novel, The Thing About December, and his short story collection A Slanting of the Sun, have also been published to major acclaim and listed for any number of prizes.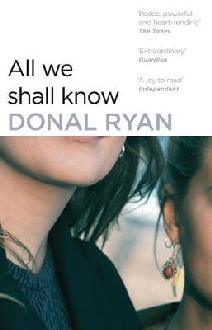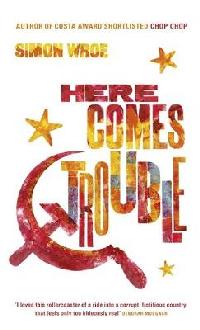 Simon Wroe is a former chef based in Camberwell who writes about food and culture for Prospect and the Economist, and regularly contributes to a wide range of publications including The Times, Guardian, Telegraph and Evening Standard. His 2014 novel Chop Chop was shortlisted for the Costa First Novel Award. He will be reading from his new novel Here Comes Trouble.
"I loved this rollercoaster of a ride into corrupt, ficticious country that feels only too hideously real. It's pretty funny too, and has a big heart. Highly recommended." - Deborah Moggach
"Often very funny and always pacy, Wroe's novel is at once a capering Bildungsroman and a serious examination of how easily democracy can crumble if the institutions and morals that keep it robust are attacked." - Sunday Times
Tickets cost £5 and include a glass of wine and £4 voucher toward purchases made on the night. Book them here