Posted 17:22, 1 September 2011
Thursday 1st September 7.30pm-9pm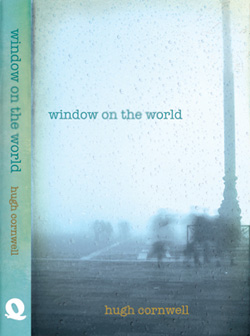 Hugh Cornwell, singer, lead guitarist and lyricist of legendary punk-rock band The Stranglers has turned his hand to the art of fiction. He will be reading from his debut novel Window on the World "a mesmerising story of love, obession and madness ... an exploration of the artistic process and the terrifying consequences of a compulsive and uncontrolled passion".
Hugh aims to please literary and music fans alike, so in addition to talking about his novel he is happy to answer questions about his musical career, both with The Stranglers, and as a solo artist. Who knows, he may be tempted to sing!
Published by Quarter Books 27th July £12
This is a TICKETED EVENT. Please click on REGISTER and follow instructions to reserve a ticket ...
See more about Hugh and read an extract here...