Posted 15:11, 12 February 2013
In conversation: James Smythe (The Explorer, The Testimony) and Nikesh Shukla (Coconut Unlimited, Generation Vexed)
7pm Tuesday 26th February
RSVP Review 020 7639 7400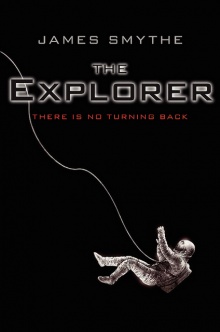 To celebrate the release of his sci-fi novel, The Explorer, James Smythe will be reading from his work and in conversation with Nikesh Shukla about his work, about genre snobbery towards science fiction and about writing for computer games.
James and Nikesh will also be recording a live version of their forthcoming podcast: Meat Up/Hulk Out - expect talk of comic books, sci-fi films, middle-class rage and memorable plates of meat.
James Smythe is the writer of THE TESTIMONY, THE EXPLORER and the forthcoming THE MACHINE. He has also designed video games and currently teaching at a university.
Nikesh Shukla is the author of Coconut Unlimited and Generation Vexed and wrote Kabadasses for Channel 4. He has written for The Guardian, BBC Radio 4, Esquire and the Book Slam anthology, Too Much Too Young.