Posted 12:39, 6 December 2018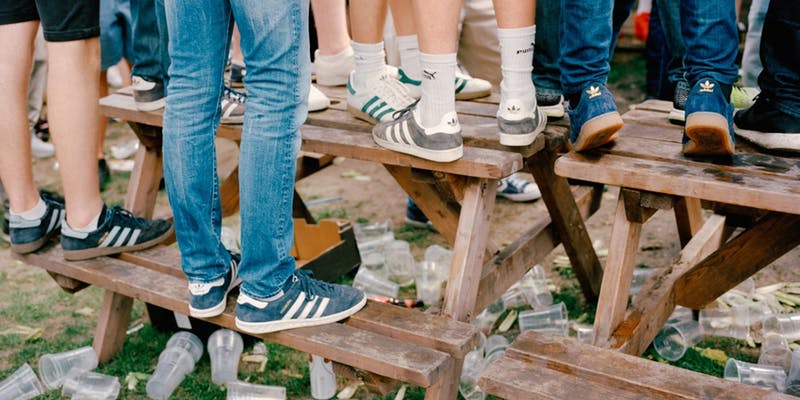 Join us to celebrate the launch of Que Sera Sera by Joseph Fox and Orlando Gili. Que Sera Sera is a documentary photo-book that takes you on the road to Wembley. The FA Cup from grassroots to glory, the fan's story.
In today's big-money football industry, the focus is typically on star players and managers. Documentary photographers Orlando Gili and Joseph Fox saw the FA Cup, football's oldest cup competition, as an opportunity to reverse the camera and capture fan culture from the world's wealthiest teams down to the grassroots, taking you on a footballing right of passage.
There is still an end-of-pier warmth to the FA Cup, a miracle survivor from yesteryear, something to mark the passage of the seasons by even as all those straining, hopeless, upset-craving teams from the parks fall away with the onset of spring.
It's hard to think of anything that starts and ends in such different places as the world's oldest cup competition. The journey undertaken by Joseph Fox and Orlando Gili as they captured the images for this book began in a crowd of 58 other lonesome souls at the London Tigers' Avenue Park Stadium, a field by the M4 motorway the team had to leave just months later due to gratuitous fly-tipping. The road ended at Wembley Stadium, the 90,000 all-seater monolith that claims to be the cradle of world football. The joy of the FA Cup, and the joy of this photo-book, is in trying to weld these two parallel worlds together even as you awe at their profound sense of separation
Tickets can be booked here