Posted 11:33, 7 June 2018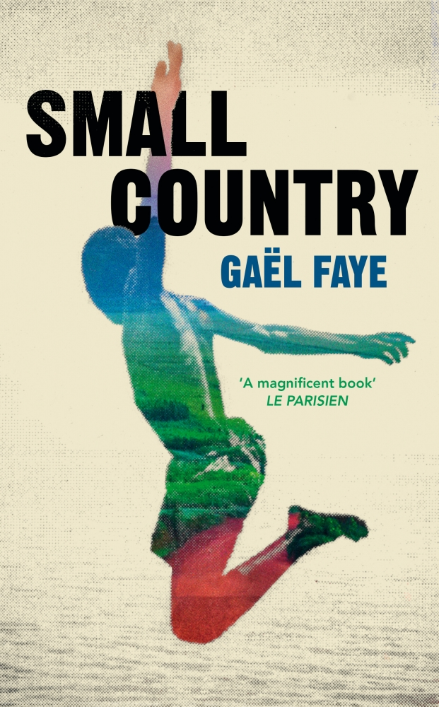 Join us on 7th June where Gaël Faye will be in conversation with Kayo Chingonyi discussing Gaël's debut novel Small Country
French-Rwandan Gaël Faye is an author, composer and hip hop artist. In 2013, his first solo album, Pili Pili sur un Croissant au Beurre, appeared and in 2018 he received the prestigious Victoires de la Musique Award. Small Country is his first novel. It was a huge bestseller in France, winning the Prix Goncourt des Lycéens 2016,
'A luminous and poignant novel about childhood, war, exile and identity…this is literature at its most powerful' Le Parisien Magazine
Burundi, 1992. For ten-year-old Gabriel, life in his comfortable expat neighbourhood of Bujumbura with his French father, Rwandan mother and little sister, Ana, is something close to paradise. These are happy, carefree days spent with his friends sneaking cigarettes and stealing mangoes, swimming in the river and riding bikes in the streets they have turned into their kingdom. But dark clouds are gathering over this small country, and soon their peaceful idyll will shatter when Burundi and neighbouring Rwanda are brutally hit by war and genocide.
A haunting and luminous novel of extraordinary power, Small Country describes a devastating end of innocence as seen through the eyes of a young child caught in the maelstrom of history. It is a stirring tribute not only to a time of tragedy, but also to the bright days that came before it.
Kayo Chingonyi was born in Zambia in 1987, and moved to the UK at the age of six. He is the author of two pamphlets, and a fellow of the Complete Works programme for diversity and quality in British Poetry. In 2012, he was awarded a Geoffrey Dearmer Prize, and was Associate Poet at the Institute of Contemporary Arts (ICA) in 2015. His collection Kumukanda was shortlisted for the Costa Poetry Prize, the Dylan Thomas Prize and was a Guardian Book of the Year in 2017
'A brilliant debut – a tender, nostalgic and at times darkly hilarious exploration of black boyhood, masculinity and grief – from one of my favourite writers' – Warsan Shire

Translating as 'initiation', kumukanda is the name given to the rites a young boy from the Luvale tribe must pass through before he is considered a man. The poems of Kayo Chingonyi's remarkable debut explore this passage: between two worlds, ancestral and contemporary; between the living and the dead; between the gulf of who he is and how he is perceived.
Underpinned by a love of music, language and literature, here is a powerful exploration of race, identity and masculinity, celebrating what it means to be British and not British, all at once.
As always tickets cost £5 and include a glass of wine and £4 off any purchases made on the night.